With cat visits, your pet will be able to relax in their own familiar surroundings…
…and you'll be able to relax knowing that a compassionate, caring pet professional is tending to their every need.
Our full time staff are trained and experienced in caring for all types of pets, especially cats, bunnies and guinea pigs and aquariums.
The "Kitty Care" service is convenient option for those pets who don't need much attention. If a simple cuddle, pat, feed and litter change is all your pet needs then, The Woofers Cat Visit is the perfect choice.
Convenient and affordable.
If your cat needs a little more TLC then maybe the slightly longer "Cuddle and Feed" service is right for you.
For pets (dogs) who need to burn off some energy, the "Walk and Feed" option lets them stretch their legs with a social off property outing.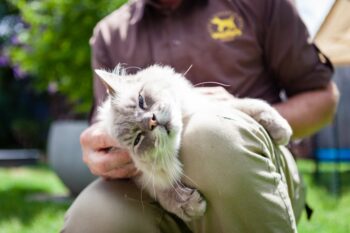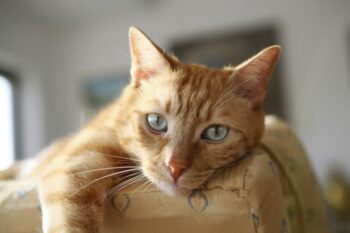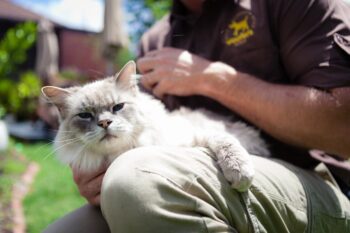 ARRANGING CAT VISITS WITH WOOFERS IS SIMPLE.
A team member will come to your home to meet you and your pet(s) before you go away. During this time, we'll discuss lots of information about your pet(s) – their medical needs, their personality, their routine, etc. – to ensure that they're comfortable, safe and happy in your absence.
Cat Visits are perfect for those cats that just need a brief visit in order to feed, pat, poop-scoop, and water change.

Woofers staff are trained in caring for all pets great and small. We even have a fully equipped vet on call should your pet require it.

Basic home care included. Mail & bins and a security check to ensure that everything's A-OK on the home front.

You'll never have to worry about how your pet is doing. We'll keep you updated with the occasional SMS.
If your pet needs a little extra TLC
Personalised Private Outings are a great way to for us to care for your pets just as you would.
Customisable one-on-one home visit to suit your pets' needs. 
Visit Private Outings for more info.